The FAST Enneagram Test
Learn your Enneagram Type in Less Than 5 Minutes!
Join the 5,320,255 People Who Have Taken This Test!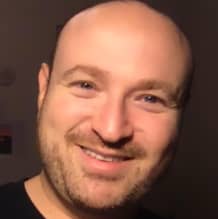 Welcome, friend! 👋 I am Marshall Æon ⚡– the captain of the Enneagram adventure you are about to embark on. 🚀
The enneagram is a profound and powerful guide to understanding your personality and inner workings.
Want to know your enneagram type? Just take this simple 5-minute enneagram test below.
Instructions
For each question, select which statement that has been true MOST OF YOUR LIFE.
Try not to over-analyze the questions or think of "exceptions to the rule."
Be spontaneous — choose the statement that comes closest to the way you've been most of the time, most of your life.
You may skip questions that really do not apply to you — but do not skip questions simply because they are hard to answer.